OJAI & ZUMA SERIES PACKAGING DESIGN
The Ojai and Zuma power supply line offer flexible power solutions for any player and any size pedalboard. This initially started with just the Ojai and Zuma and then branched out to the R-series variations to offering even further choice to players. Find out more about them 
here.
The product names and colors are both inspired by beaches close to Strymon's HQ in Westlake Village, CA and we wanted the box artwork to incorporate themes of waves, water and electricity. The first run of these for the Ojai and Zuma were done as a single color black silk screen print which then expanding to two color, black and blue, when the R series rolled out shortly after. These boxes can currently be seen in dealers worldwide.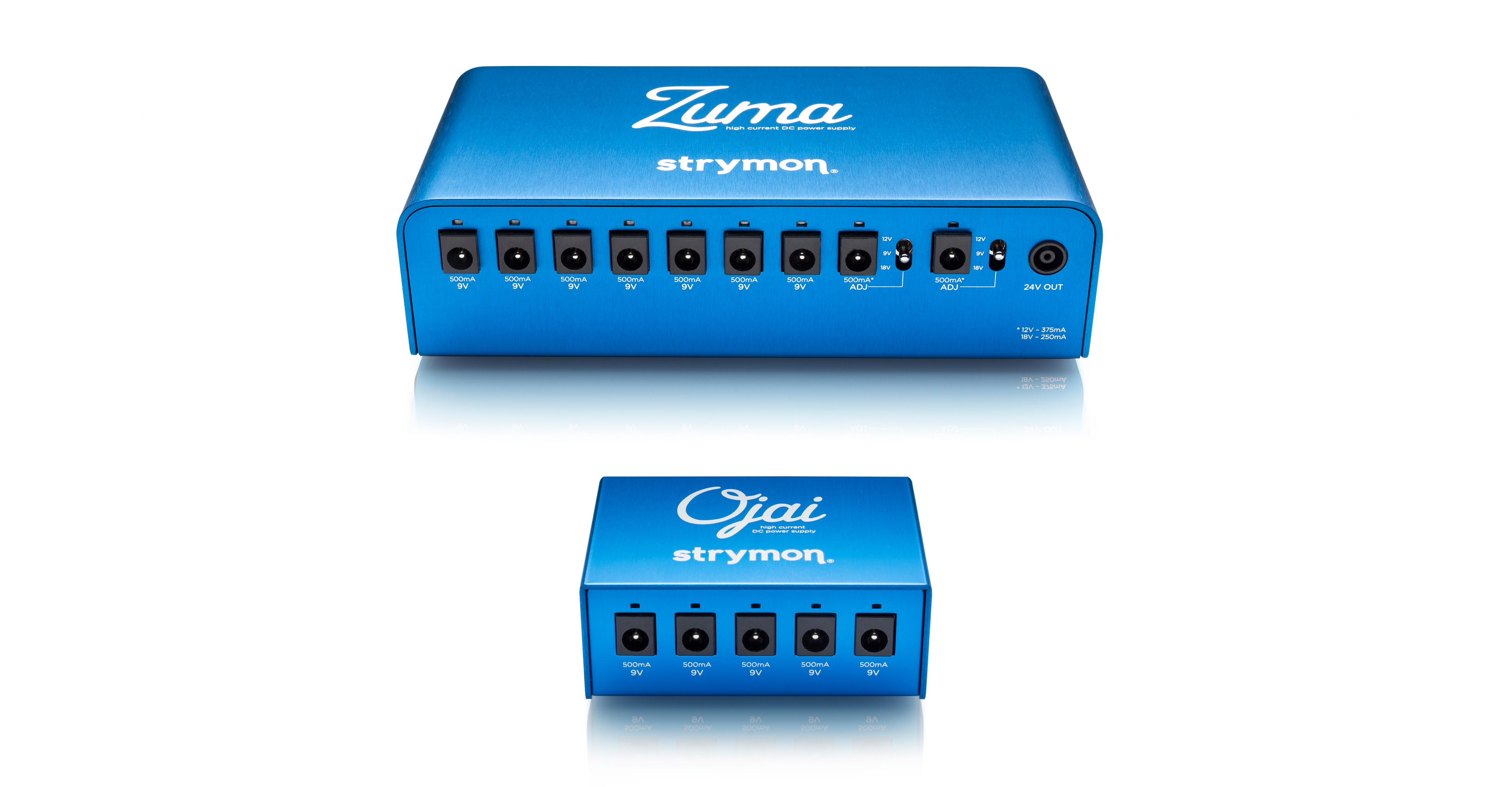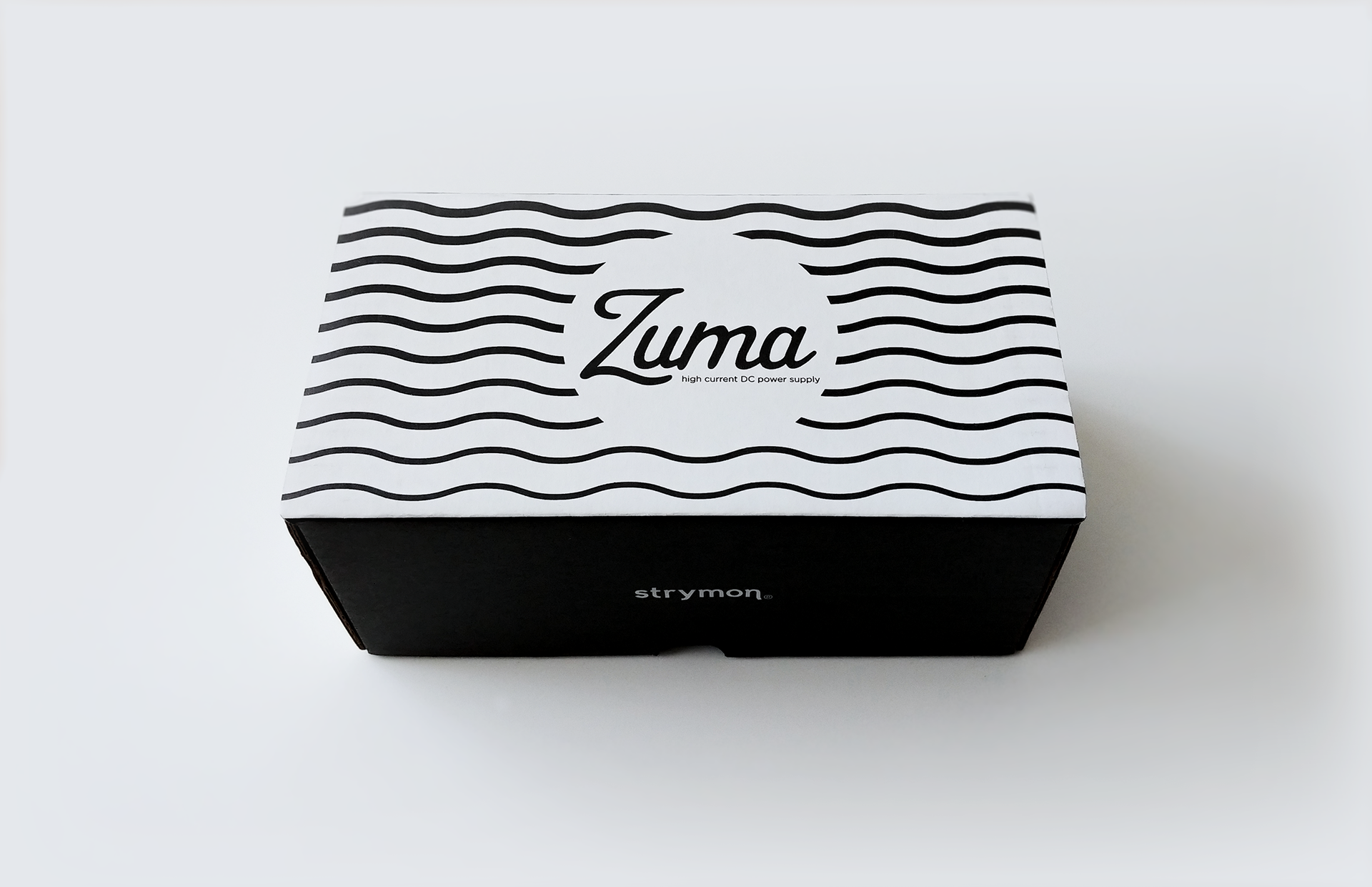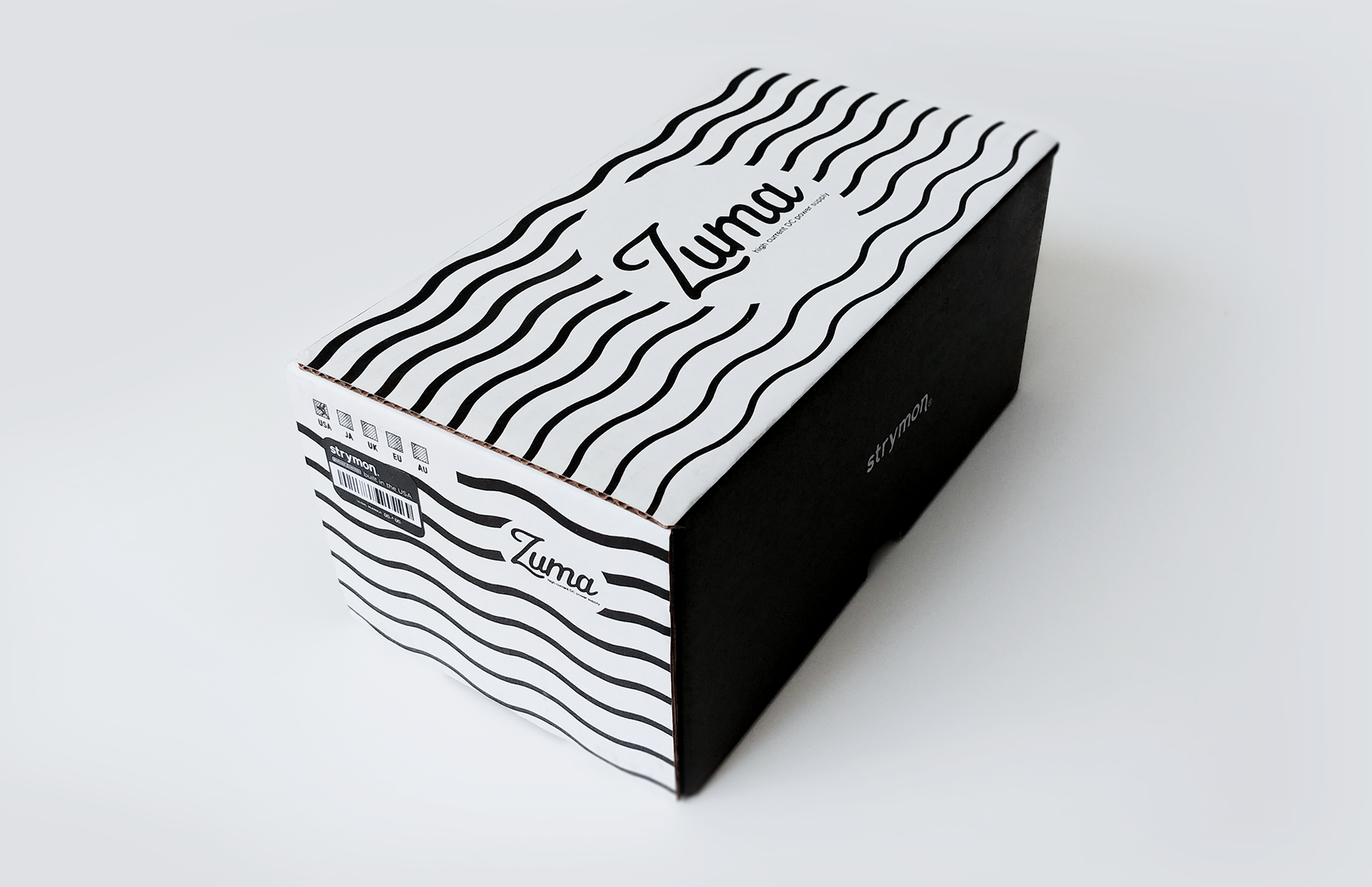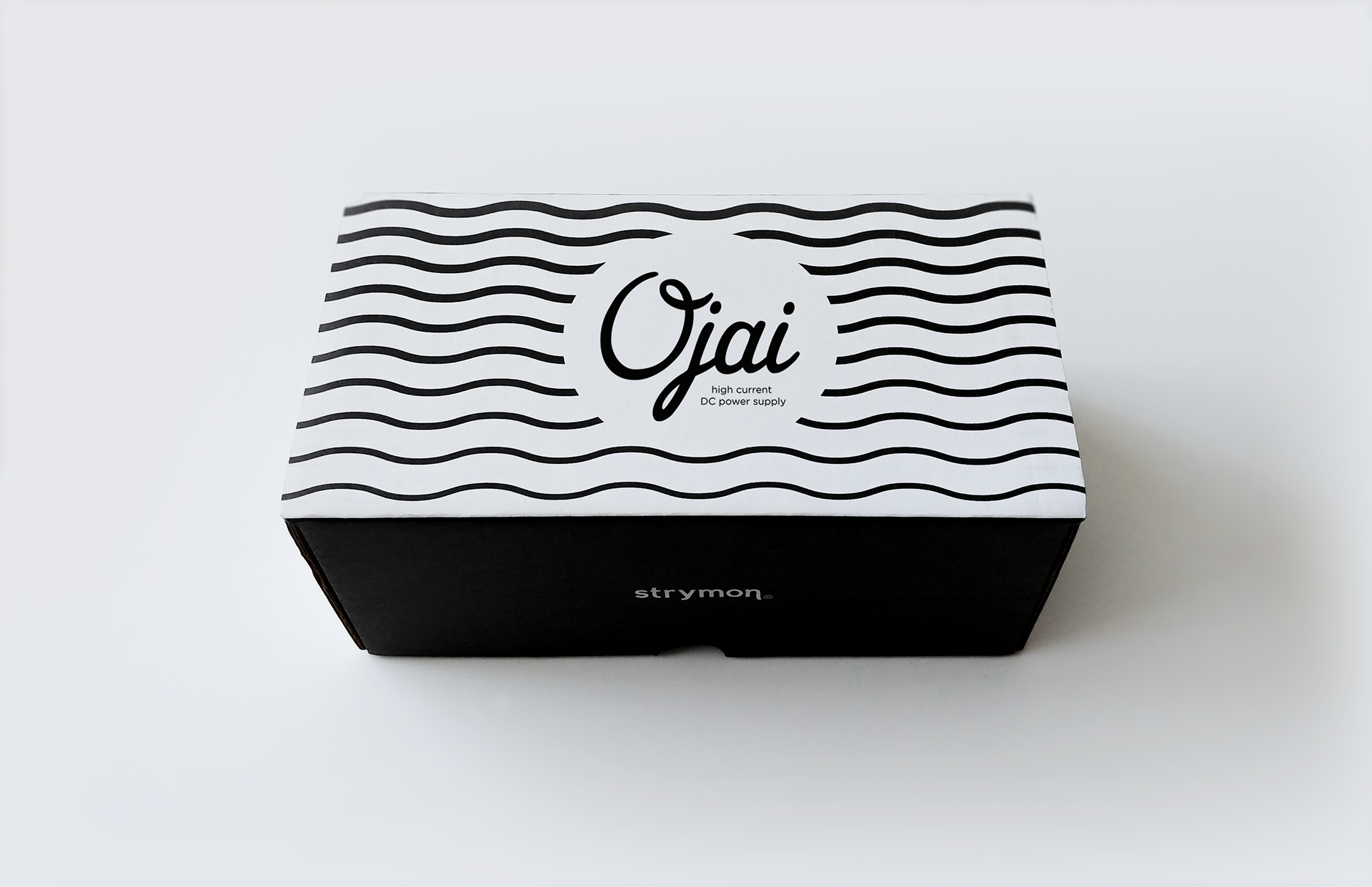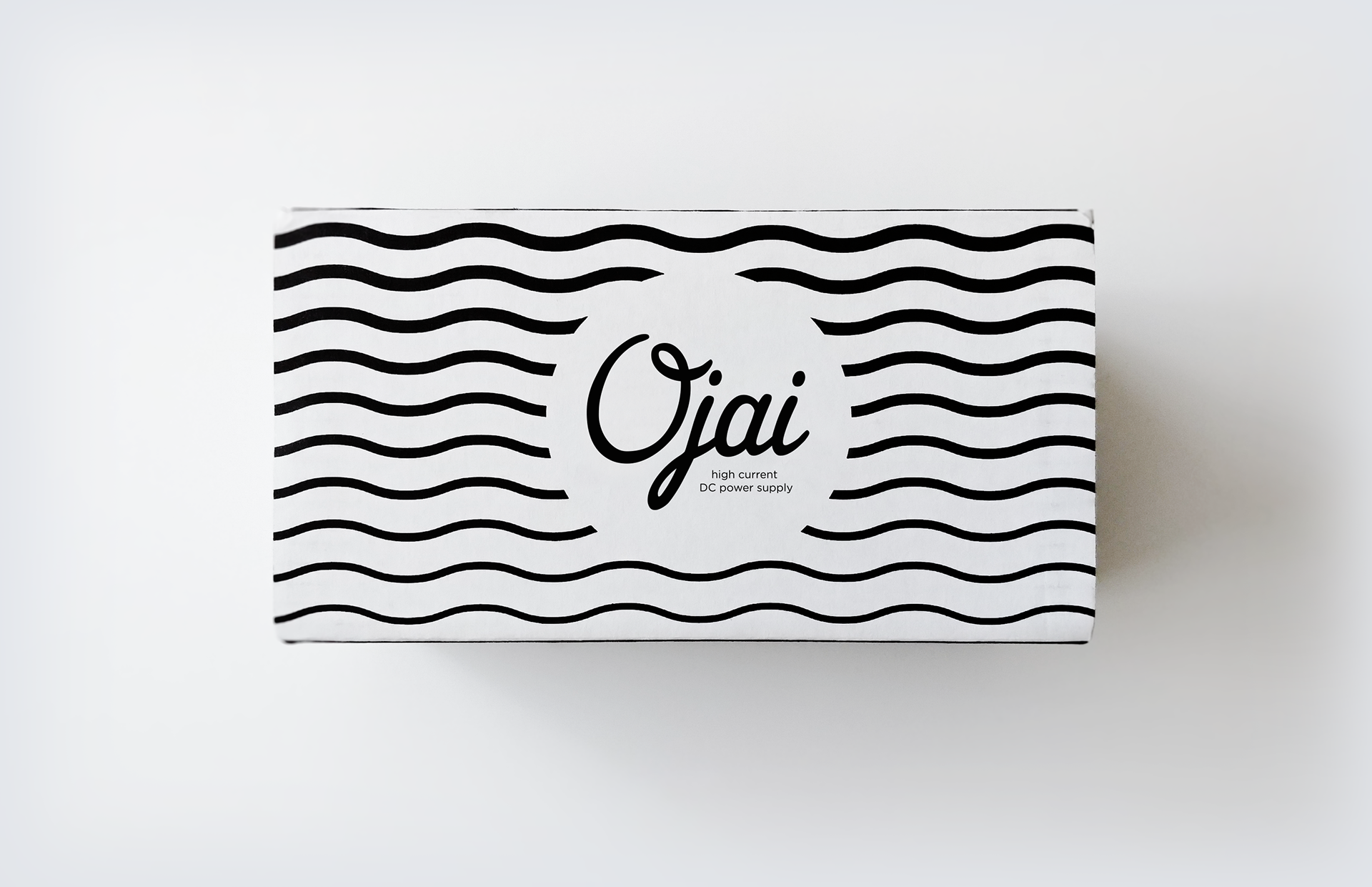 The entire power supply line including the new R-series.

The Zuma and Ojai R-Series two color boxes.