BIGSKY, MOBIUS & TIMELINE product packaging
Strymon's flagship pedals; the BigSky Reverb, Mobius Modulator and Timeline Delay set the standard for studio-quality effects in pedal format. When each product launched they shipped within a simpler single color black on white box and after awhile, close to the BigSky's launch, it was decided that a refresh was needed.
As natural colors and imagery are a common theme across all of Strymon's product support materials (manuals, advertisements, social banners, etc) we wanted to create some updated multi-color box art that fit with that theme, and of course the products themselves. An instant-favorite in the office, this constellation-based design showcases each pedal's unique control layout expanding outward from each box's central product logo. Find out more 
here.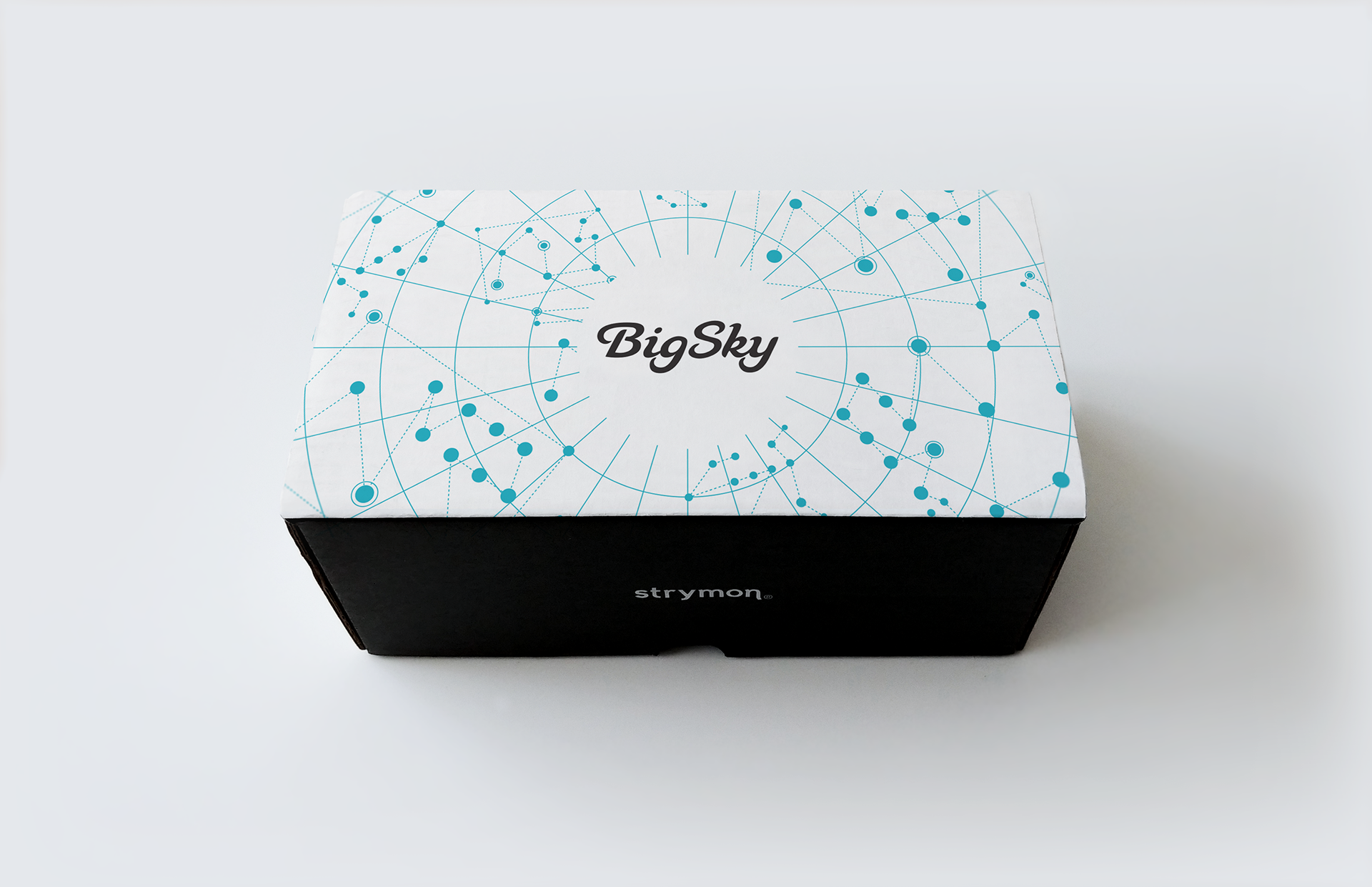 Final BigSky production box art (above) showcasing the BigSky Reverb's signature turquoise blue and 9-knob control layout. This same design language was then applied to the TimeLine and Mobius (below)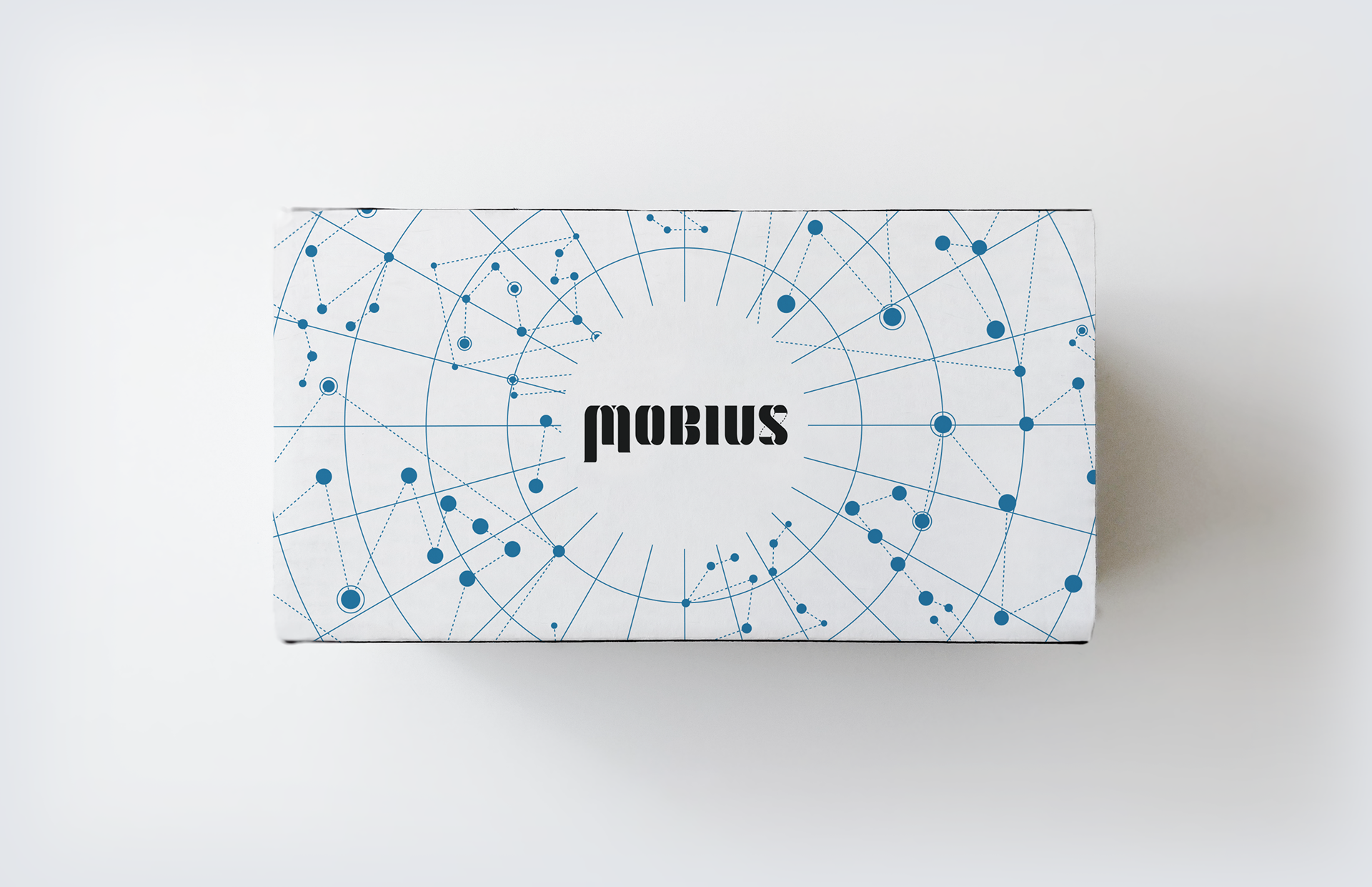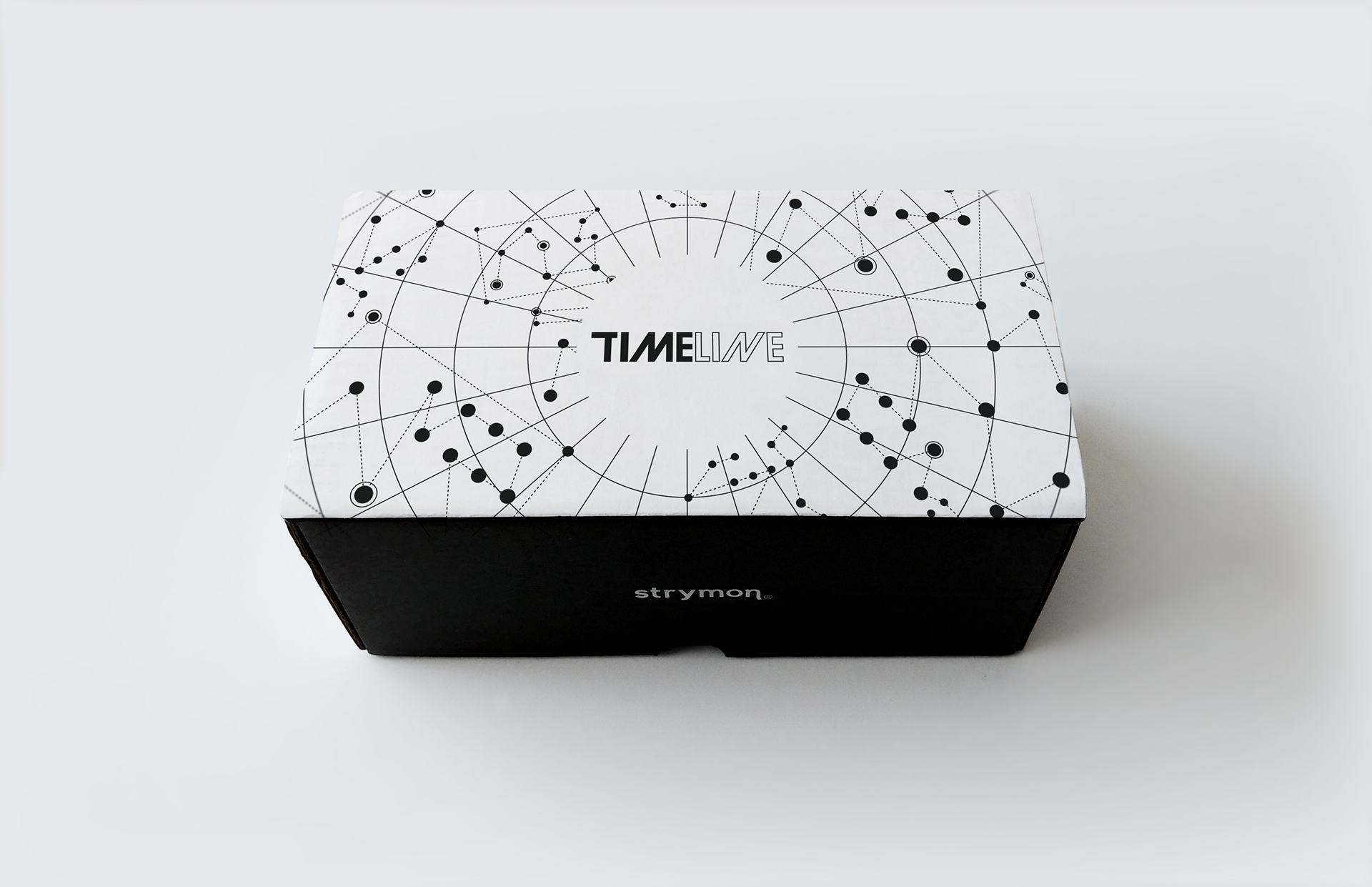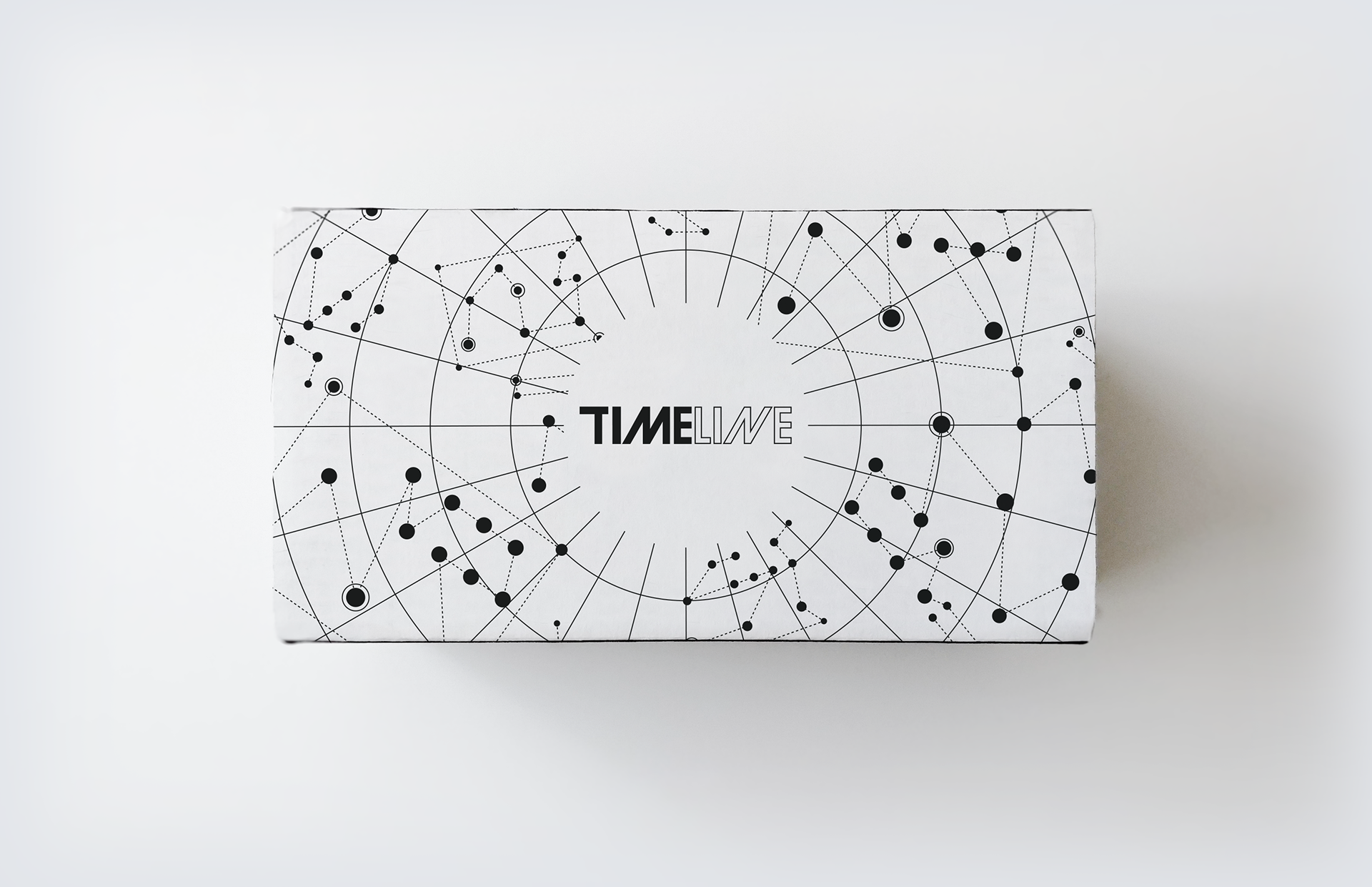 BigSky, Mobius and TimeLine product photos (below)