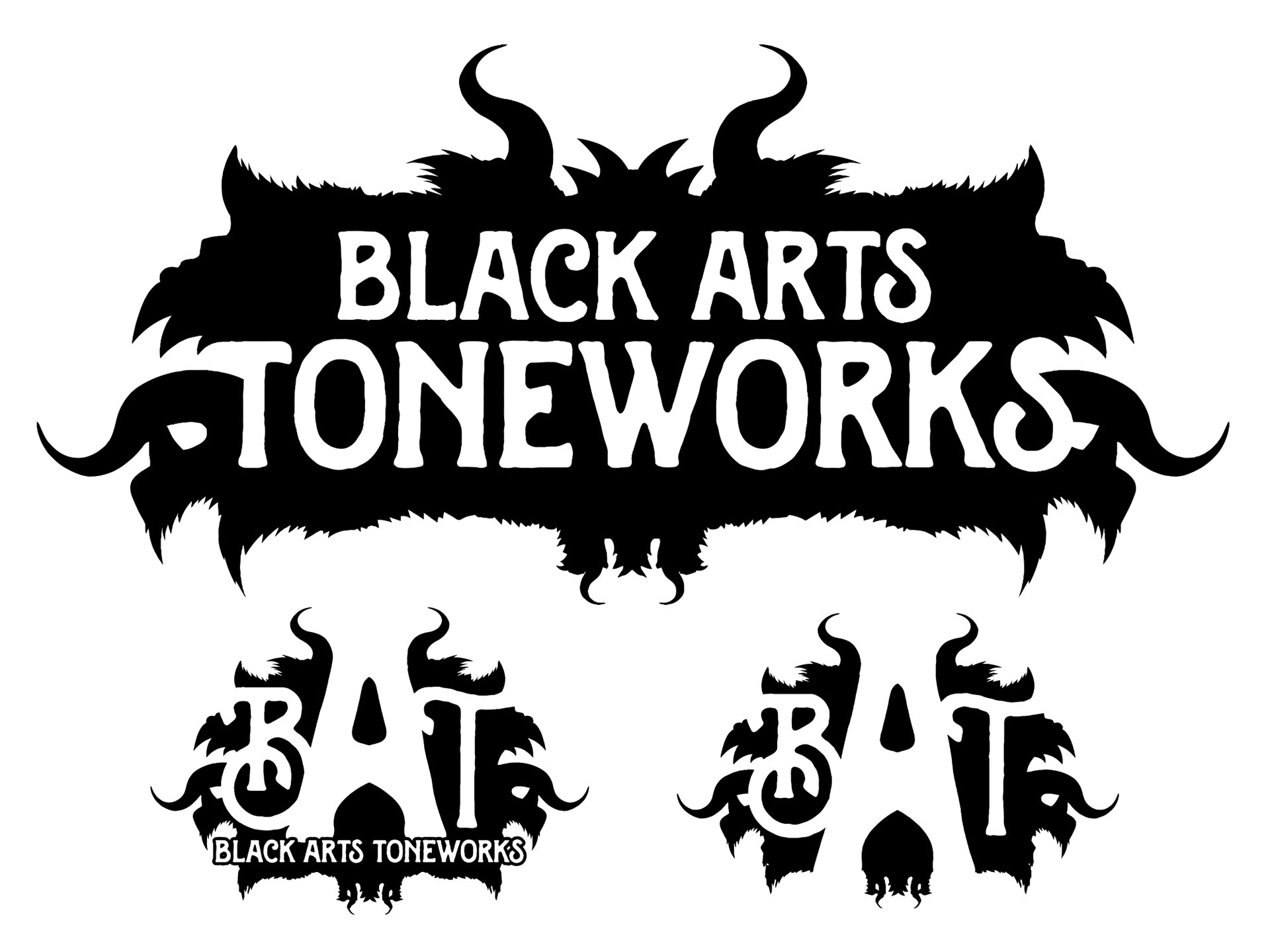 Primary logo (above/top) is used most commonly utilized on pedals, packaging and social media while the smaller badges (above/bottom) are often used on specialty products, one-offs and merchandise.

A selection of the Black Arts Toneworks product line.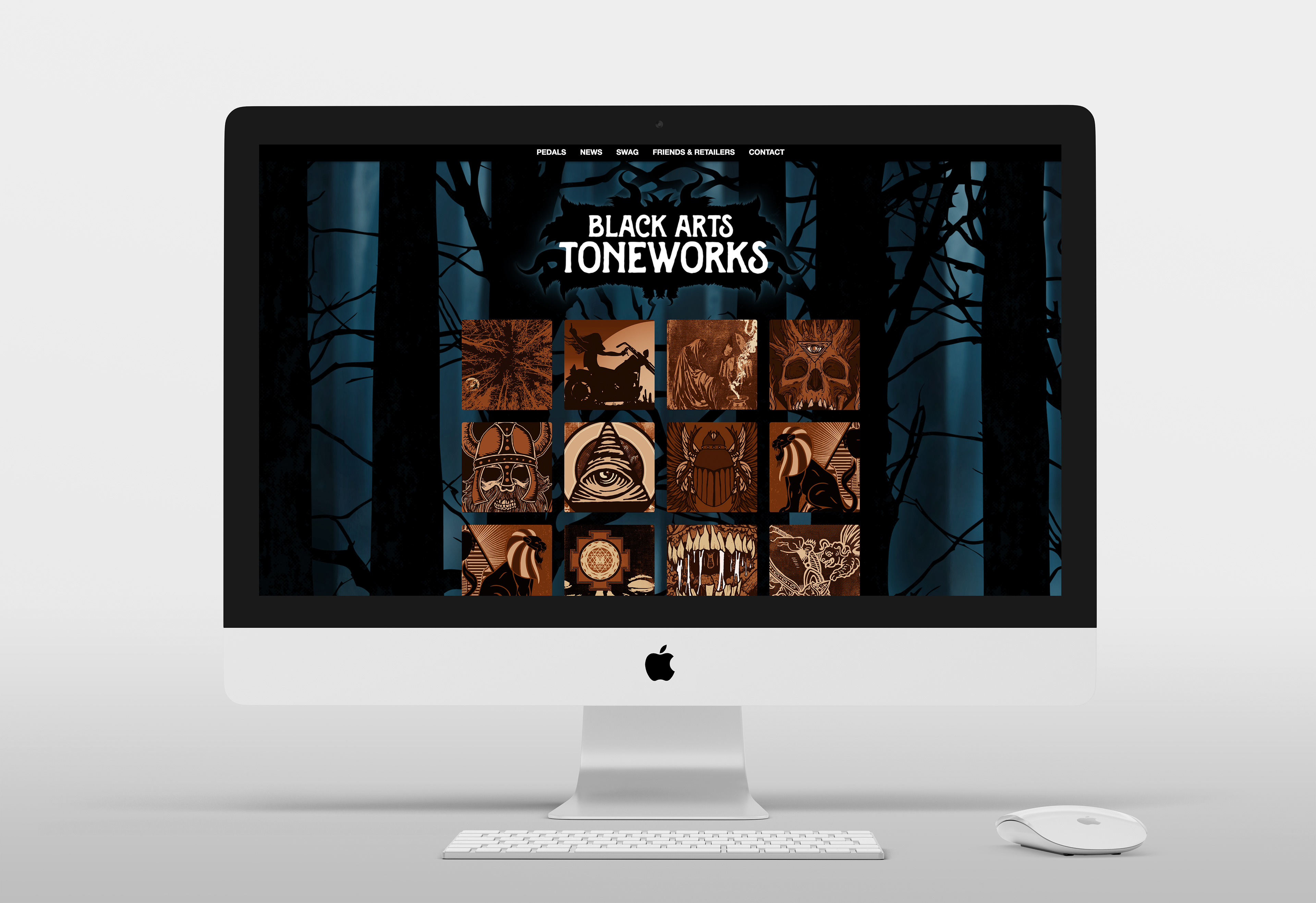 Above: The Black Arts Toneworks official website, the design and creation of which was part of this project.