BRIGADIER TRIFOLD "QUICK START" PRINT BROCHURE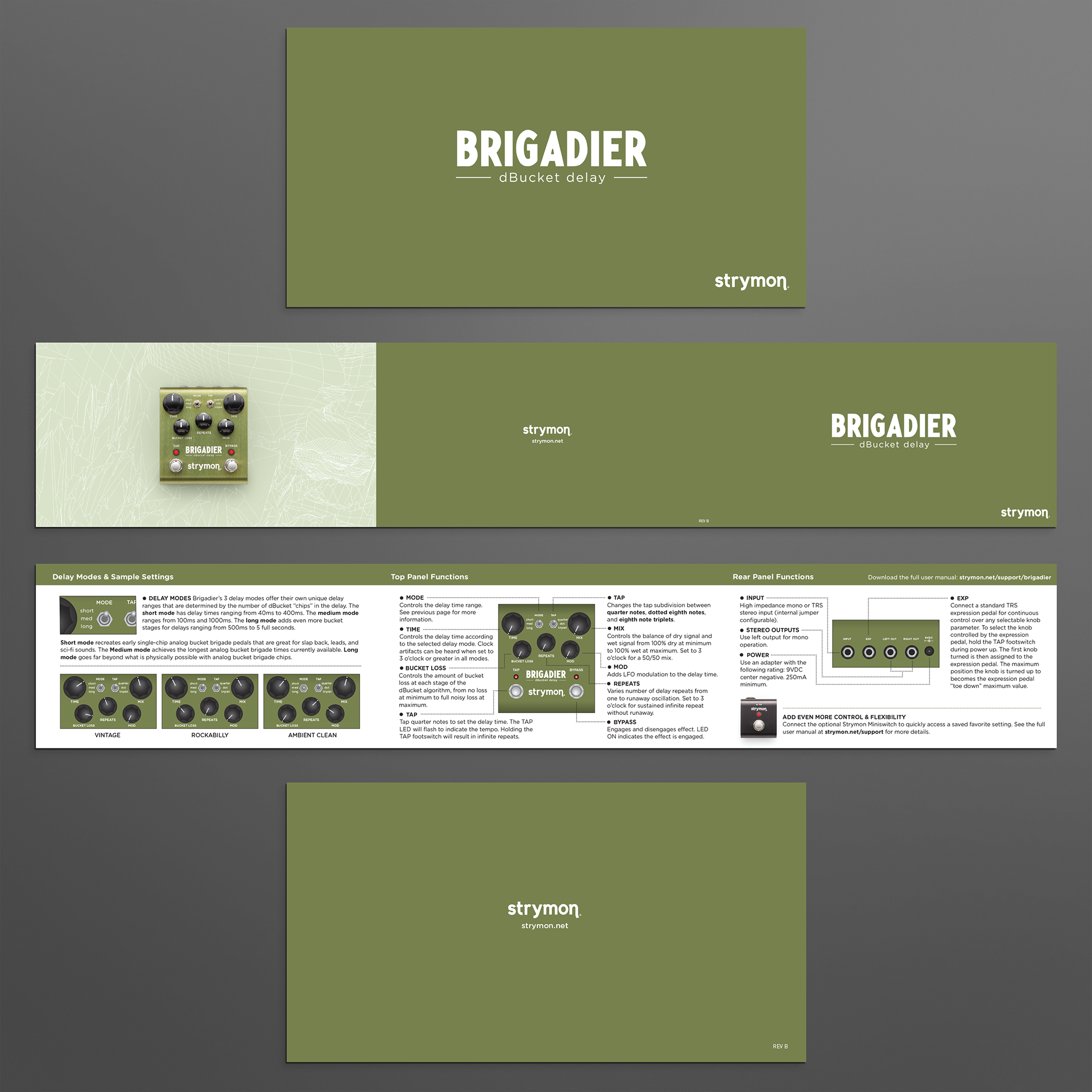 Part of a company-wide redesign of materials that ship bundled with products in 2017, 2018 and beyond. These unified trifold brochures replaced the original full-length A4 manuals that previously went out with most products (full manuals still available digitally via Strymon's site). 
This design language and format was chosen due to its flexibility and ability to accommodate the entire Strymon line as well as each products' unique coloring, style and function.
Find out more about the Brigadier Delay 
here.